Amanda Robinson, Interim DSC Director
Department of Political Science


Amanda Robinson (PhD, Stanford University, 2013) is an assistant professor in the Department of Political Science. Her research focuses on the impact of shared social and political identities on individual decision making, with a particular emphasis on decisions about whom to trust. Dr. Robinson uses behavioral economics and field experiments to study these topics in Sub-Saharan Africa.
---
Jason Coronel
School of Communication


Jason Coronel is an associate professor in the School of Comminication. His research examines how the media environment, in combination with psychological processes, influences political decision making. Dr. Coronel's approach is interdisciplinary in nature, bringing together concepts and data from behavioral, psychological, and neurobiological levels of analysis. He use a combination of techniques including event-related potentials, eye movement monitoring, and tDCS to examine the psychological processes that underlie political decision making.
---
Paul J. Healy
Department of Economics
Paul J. Healy (PhD, Caltech, 2005) is an associate professor in the Department of Economics. His research combines economic theory and laboratory experiments to explore the impact of human behavior in strategic situations, and how policymakers might consider human behavior when designing economic institutions.
---
Ian Krajbich, Interim Committee member
Department of Psychology and Economics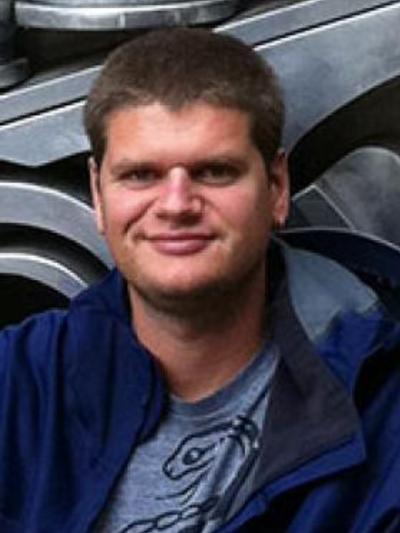 Ian Krajbich (PhD, Caltech, 2011) is an assistant professor in the Department of Psychology and the Department of Economics. His research combines tools from psychology, neuroscience and economics to investigate the mechanisms behind decision-making. Dr. Krajbich is interested both in using economic tasks and theory to better understand cognitive neuroscience, and in using models and measures from cognitive neuroscience to do better economics.
---
Alison Norris
College of Public Health
Alison Norris (MD, PhD, Yale University, 2008) is an assistant professor in the College of Public Health and the College of Medicine. Her research, based in Malawi and Tanzania, uses quantitative epidemiological methods and qualitative anthropologic methods to understand sexual and reproductive health decision making.
---
Ellen Peters, DSC Director, on sabbatical for 2017-2018
Department of Psychology


Ellen Peters is Professor of Psychology at The Ohio State University and Director of OSU's Behavioral Decision Making Initiative. She conducts basic and applied research in judgment and decision making. In her research, Dr. Peters focuses on understanding the basic building blocks of human judgment and decision making and especially how affective, intuitive, and deliberative processes help people to make decisions in an increasingly complex world. She studies decision making as an interaction of characteristics of the decision situation and characteristics of the individual and is particularly interested in issues of number processing, affect and emotion, and adult aging in judgment and decision making.
---
Robert Smith
Fisher College of Business


Robert Smith (PhD, Michigan, 2013) is an Assistant Professor of Marketing. His research is focused on answering the following questions: How can charities maximize charitable contributions? How can consumers maximize their hedonic experiences with products? What inferences do people draw from attention and memory? Can advertisements change people's self-perceptions? What are the consequences of seeing a collection of people or products as a tight versus loose group?
---